This is usually a connection error
This normally occurs when a connection is lost between a student's Internet connection and the Learning Management System (LMS) during an assessment.
When you attempt a short answer assessment, LMS will automatically save your responses. The LMS can only save students' attempts once the Save & Continue or Save and review button has been clicked within the assessment.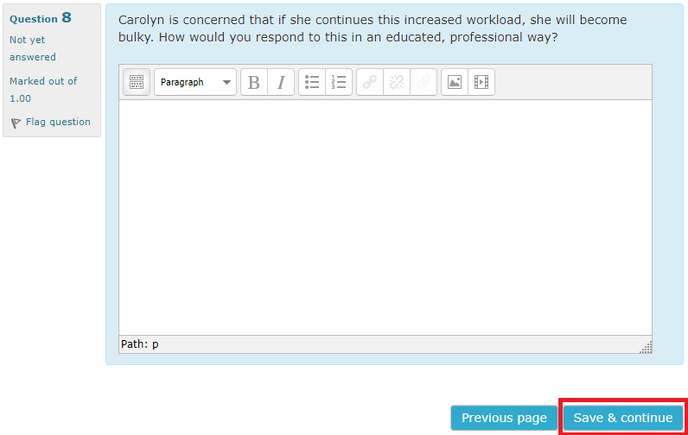 It is recommended that students copy their answers onto a word document for backup purposes. This can be performed as simply as selecting your attempt, copying the response (control or command C), and pasting this into a word document (control or command V).