Get to know your Learning Mangement System
Your Dashboard
When you first log into the Learning Management System (LMS), you will see your 'Dashboard' which is your homepage with navigation to all of your courses: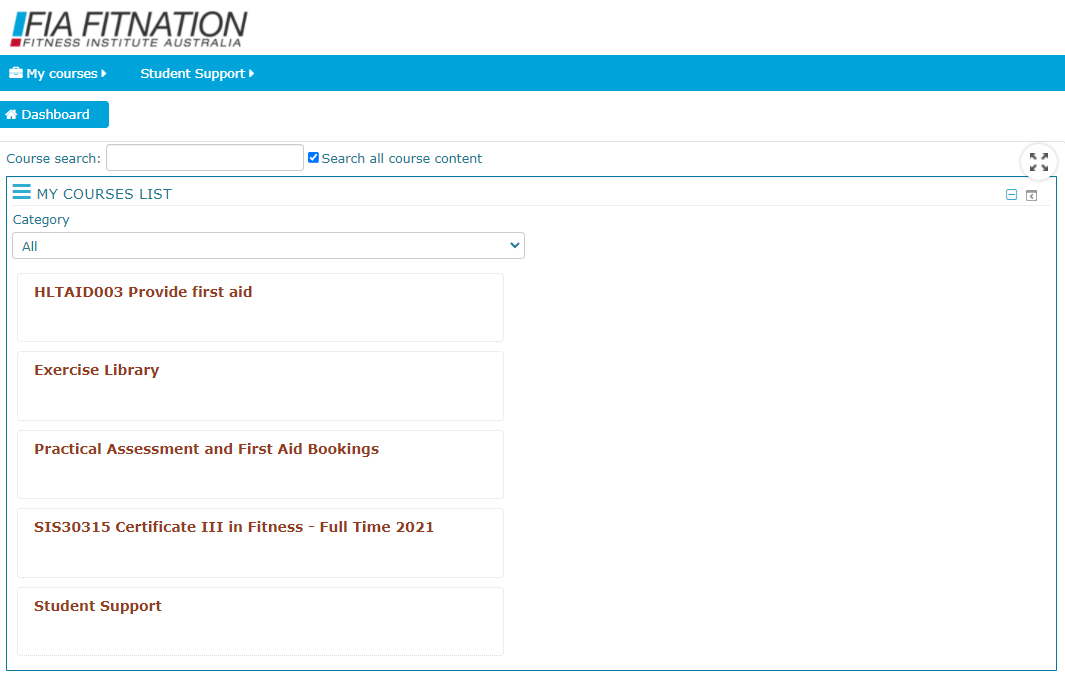 The 'My Courses List' shows all courses you are currently enrolled into, you can navigate to them by clicking on them and can filter your courses list by each category if you only want to see specific courses:


You can also navigate to your courses from any page by hovering over the 'My Courses' button in the main navigation bar: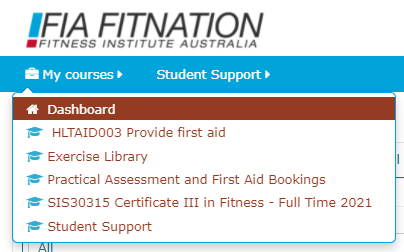 Practical Bookings
You will see on the right-hand side of your dashboard, a list of upcoming events and a calendar for all on campus practical bookings. You can click on these to book in or view upcoming events: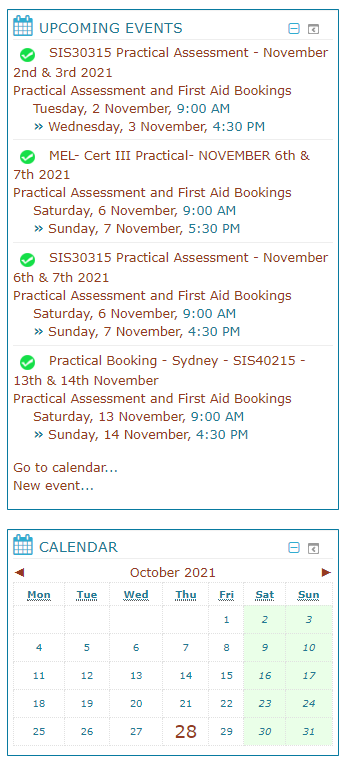 Announcements
You can also see a list of recent college announcements from your dashboard, it will list the most recent events and news for students: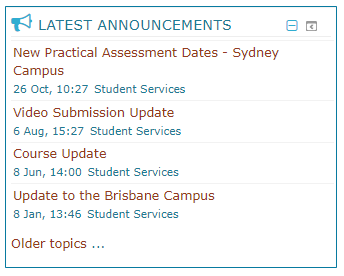 Student Support
Students can access support via the ' Student Support' button in the main navigation or via the 'Student Support' course: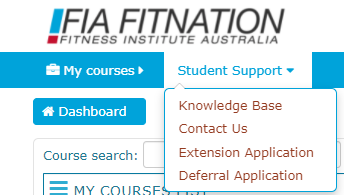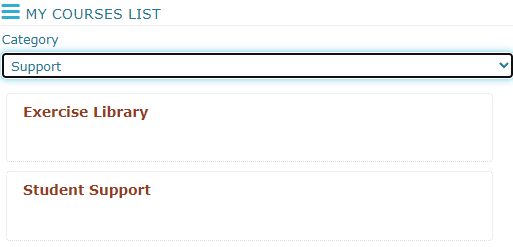 Knowledge Base
The 'Knowledge Base' is a catalogue of frequently asked questions, tips for studying and college resources. Students can search for answers to their questions their or links to external resources.
Contact Us
Students can contact us via web form, phone or email. The 'Contact Us' tab lists these options and all questions are usually answered within 1 working day.
Student Requests
For students in award courses such as the Certificate III or IV in Fitness, they may need to apply for a course extension or deferral at some point in their course. If so they can submit a formal application online.
Notifications
Students can view recent LMS notifications via the bell icon in the main navigation bar, these include assessment submission and completion notifications, college news and updates: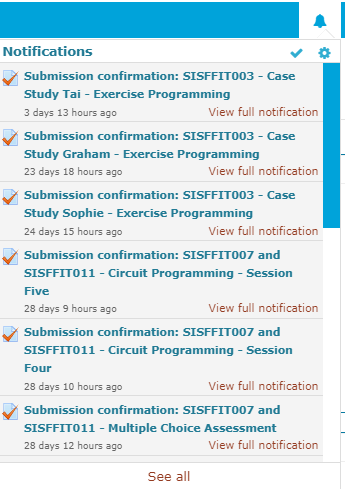 Course Completion
Students can find all of their course completion bars at the bottom of their dashboard, these show the completed assessments in each course. Green bars are for assessments that they have passed and red bars are for assessments that need to be re-attempted. Students can click into the particular assessment from the completion bars and any assessments requiring a re-attempt will have comments from the assessor to help with the next attempt.