Once you've passed all assessments you need to complete you 'Declaration to Graduate'
You can see the status of your assessments in your Completion Bars on the right hand side of your course.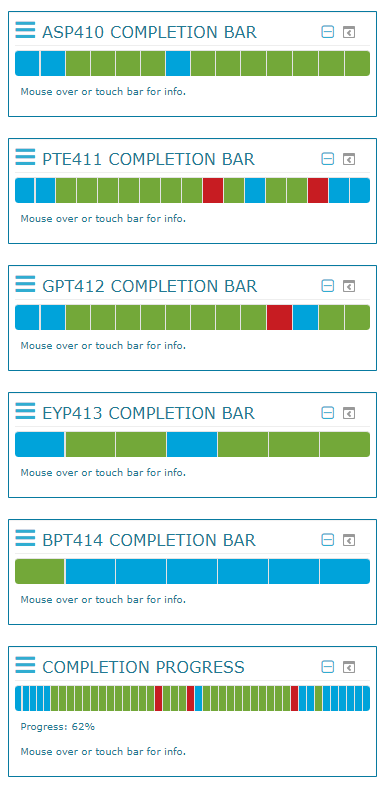 See more on how Completion Bars work
---
Once everything is green you can complete your 'Declaration to Graduate' from the 'Graduate' tab within your course:

N.B. If you haven't passed all of your assessments, the 'Declaration to Graduate' wont be available to you. Reach out to the Student Services team if you are unsure.
---
Once you've reached the Declaration page you'll be asked to complete three things;
Student Learner Engagement Questionnaire - This is a national requirement to provide formative feedback to The National Centre for Vocational Education Research (NCVER). It is also your opportunity to provide any formal feed back for us, positive or negative.
Declaration of Intention to Graduate - This is a formal declaration that you have completed the course and all assessments submitted you have nothing outstanding.
Letter of Completion - once you've completed the Declaration, you'll be able to download a Letter of Completion to show evidence that you've finished the course whilst your certificate is being issued and posted. This may be useful for prospective employers. (N.B. Fitness Australia and other governing bodies will not accept this for registration purposes)
After completing your Declaration of Intention to Graduate, we will check you've completed everything and check for any outstanding payments before formally issuing and posting your Academic Testamur and Academic Record. This normally takes 7-14 days.